Ripley MTL RDTA 3.2ml Black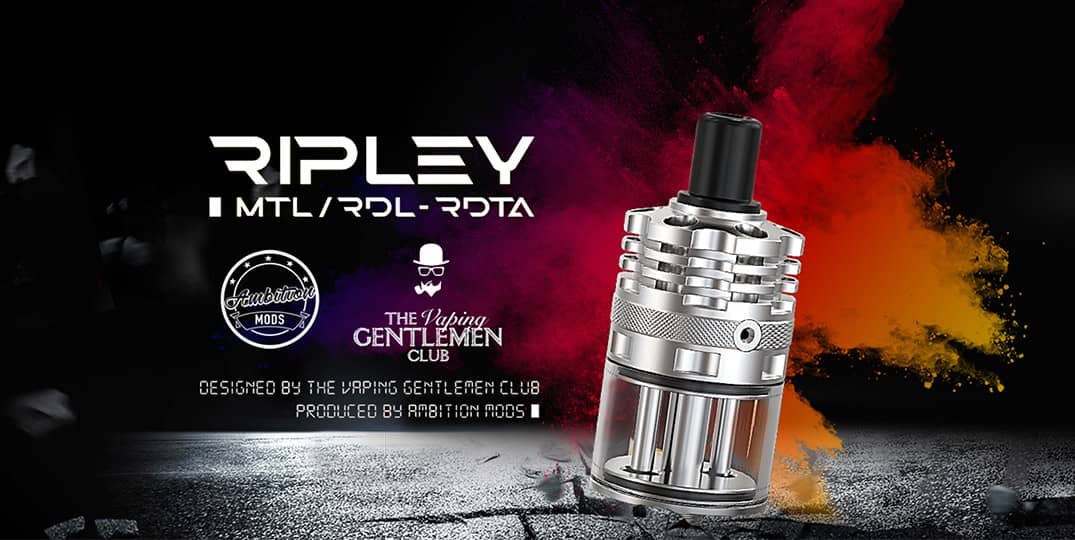 When Ambition Mods and The Vaping Gentleman decided to join forces, it resulted in a fruitful collaboration.
The proof is in the form of the Ripley RDTA, a rebuildable atomizer that measures 22mm in diameter, reaches 52mm in height and weighs a whopping 45 g.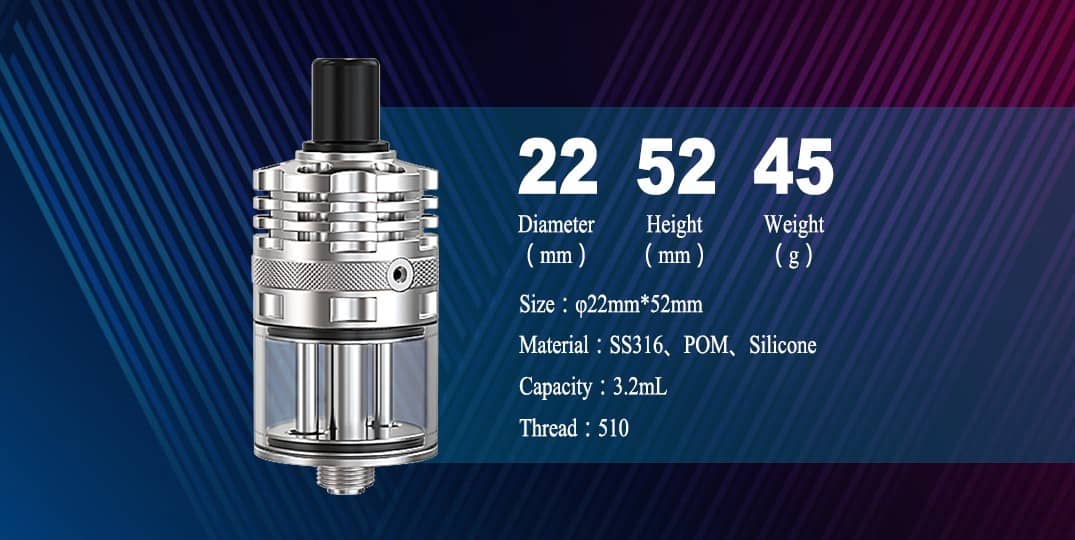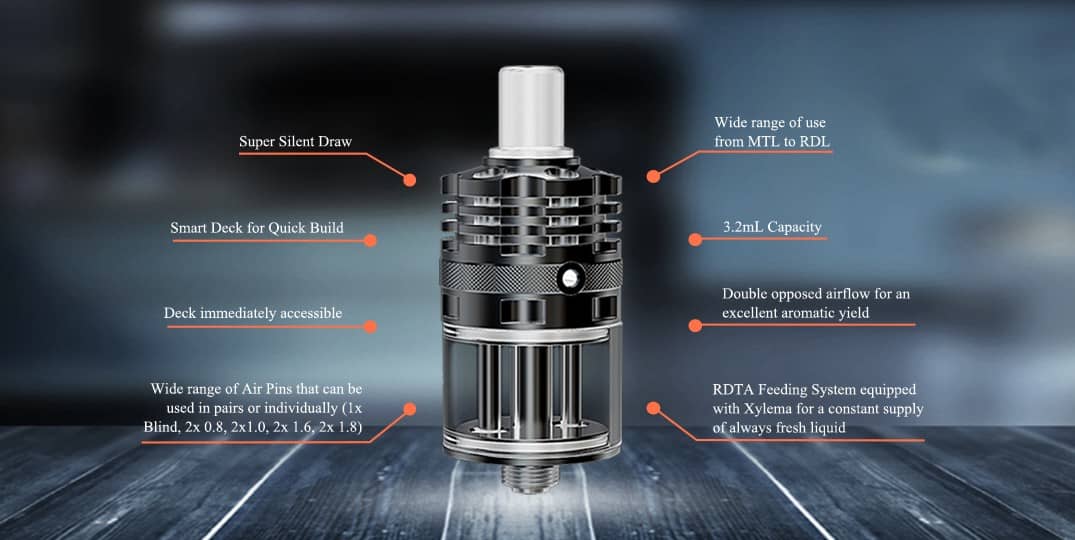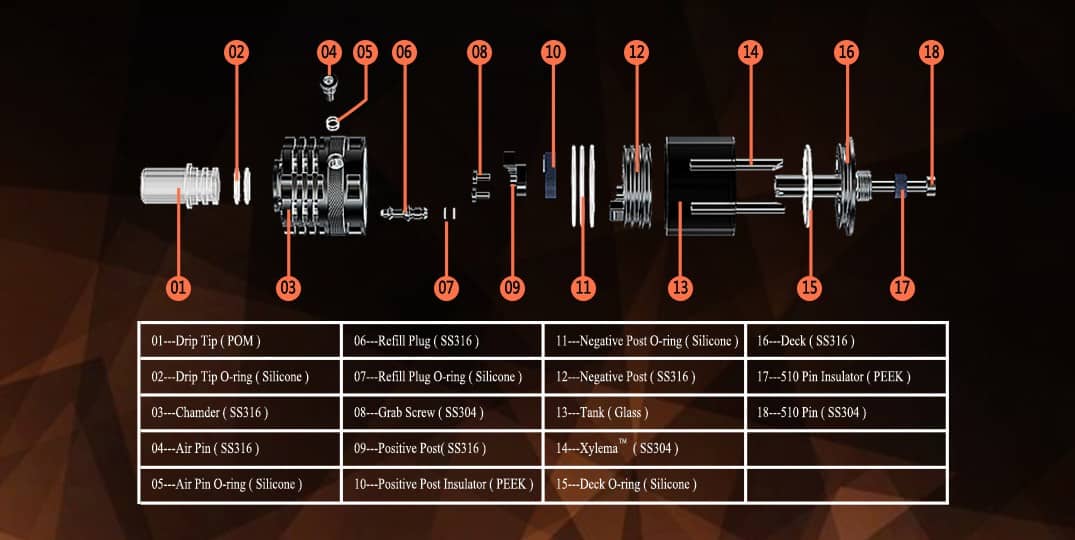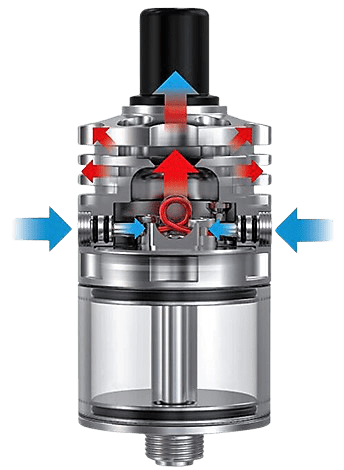 Finally, the Ripley benefits from an exceptional liquid rise system.
This liquid goes up to the coils through 2 tubes named Xylema, which are designed for an MTL draw. But if the user wishes to indulge in the RDL draw, a solution exists.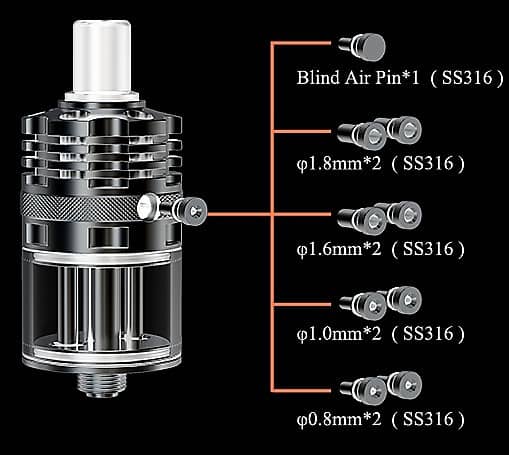 SS316 airflow pins are supplied, which have diameters of 0.8, 1, 1.6 or 1.8 mm. These are simply fitted into the airflow holes.
The adjustment of the airflow will be more precise, the flavours will be better and the user will be able to personalize his vape by choosing tighter or looser draws. A screwdriver is provided to perform the operation.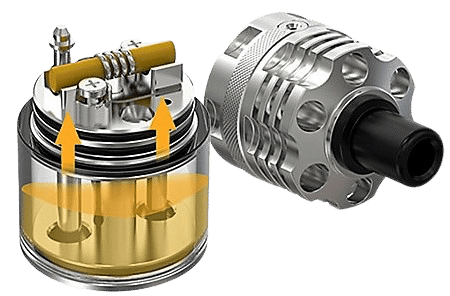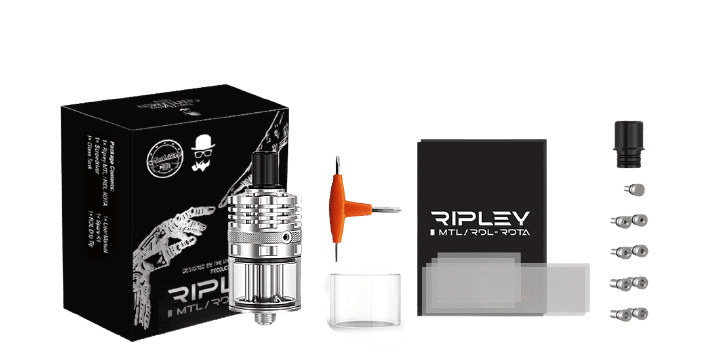 Contents :
1x Ripley RDTA
1x screwdriver
1x glass tank
2x drip tips
4x 316L Mesh325
1x Blind Air Pin
1x spare kit
2x air pin 0,8 mm (mounted)
2x air pin 1 mm
2x air pin 1,6 mm
2x air pin 1,8 mm
1x User Manual