Pioneer v1.5 MTL & DL RTA Black by BP Mods
The famous Pioneer RTA returns stronger than ever.
An extraordinary vaping experience.
Vape in MTL as in DL with a second chimney provided in the pack.
The precise and specific flavors of the Pioneer.
Single-coil deck.
A proven atomizer.
Impeccable finishes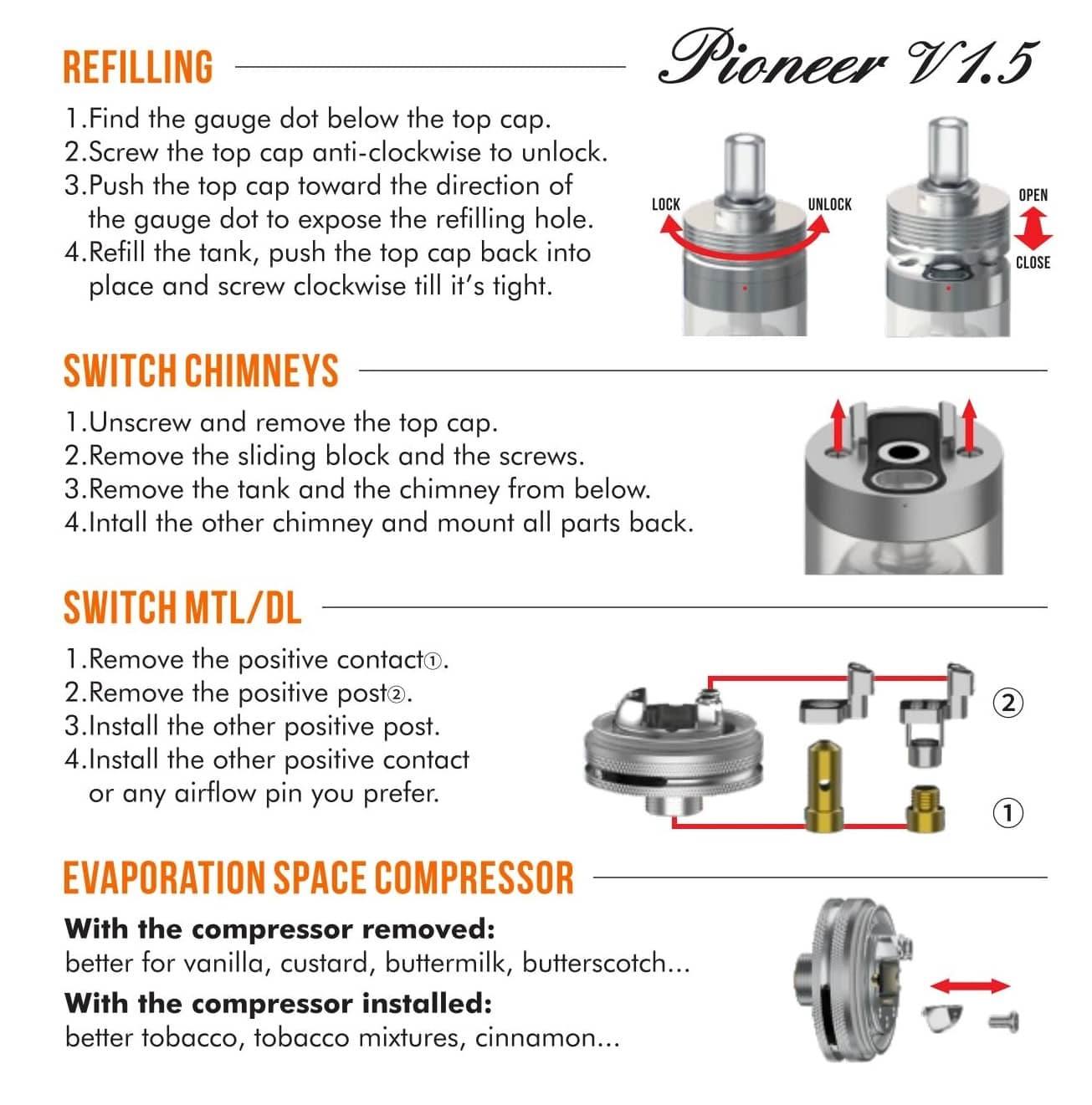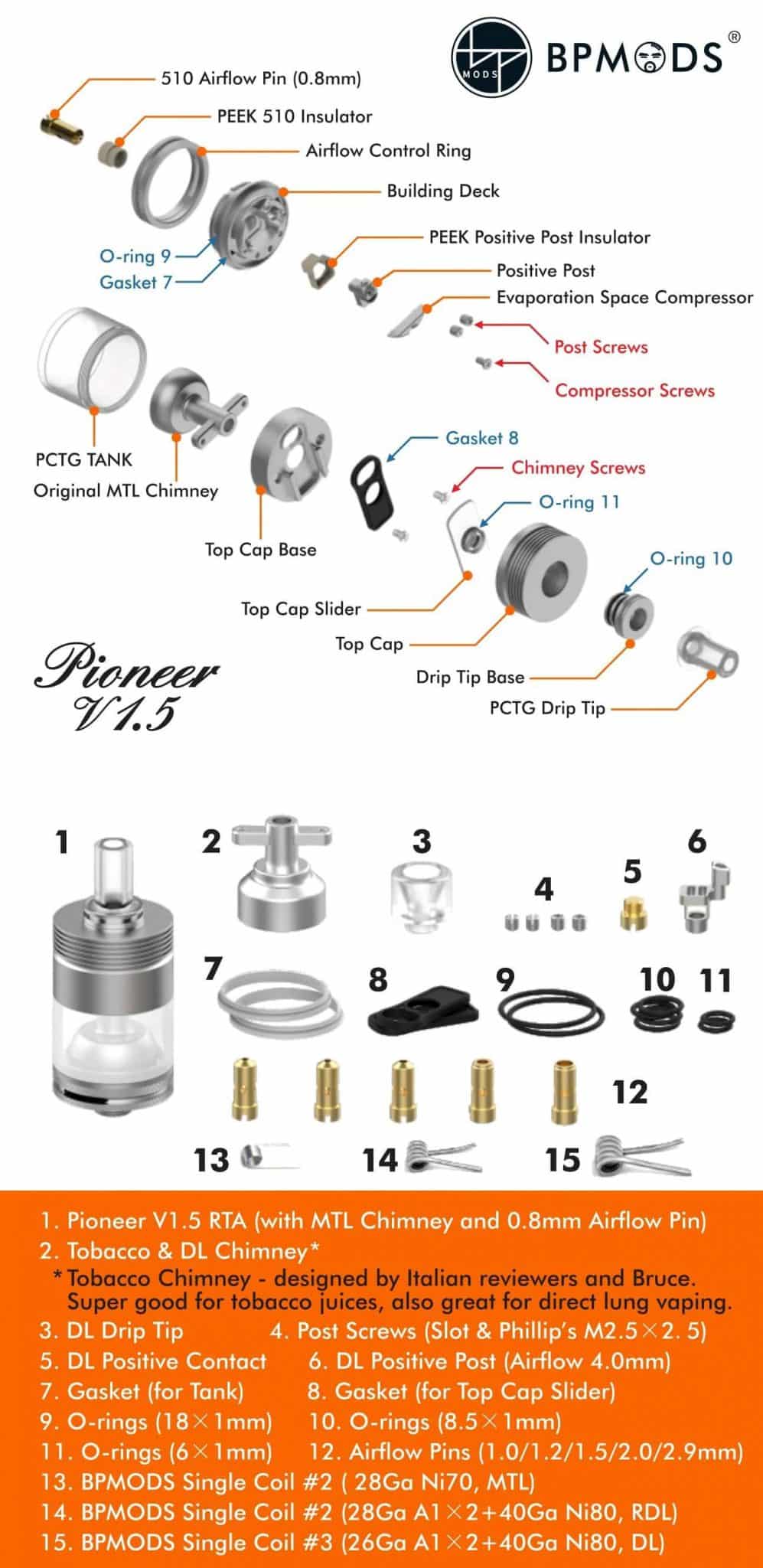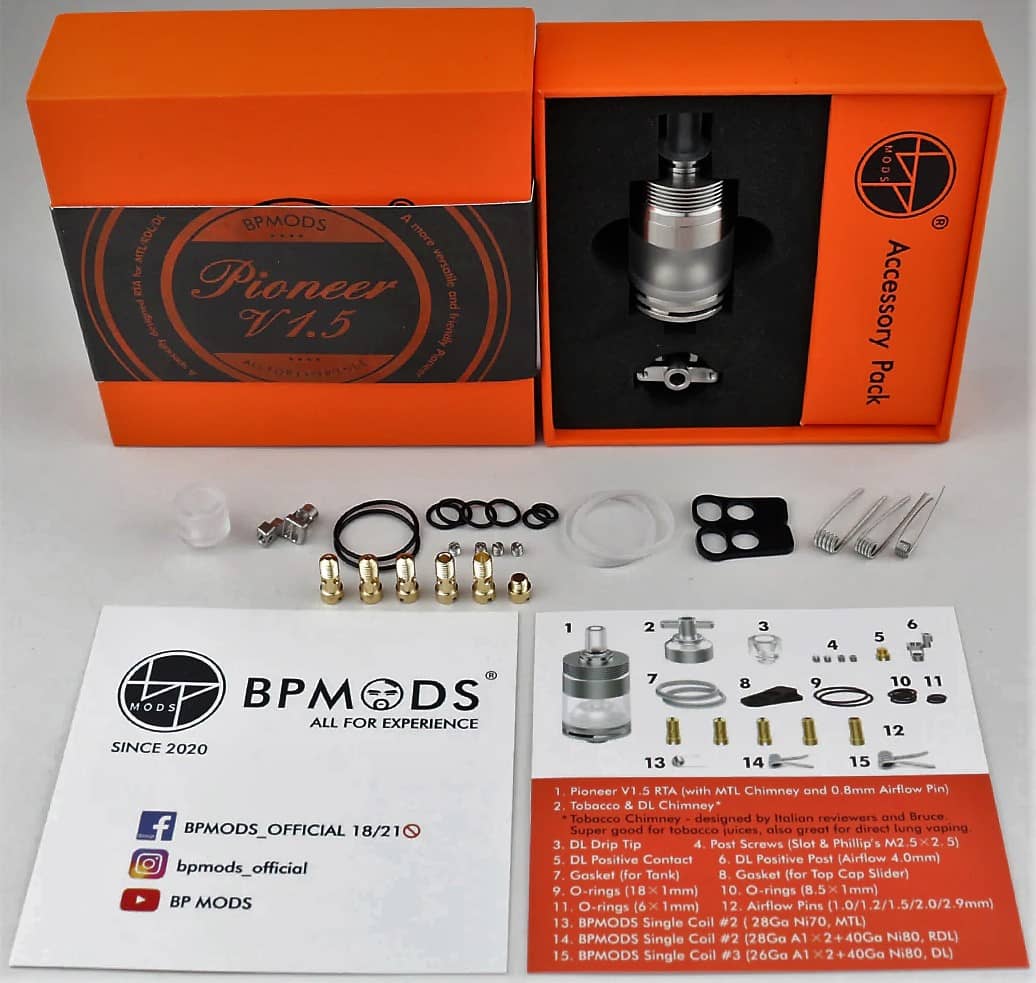 Delivered with :
1 Pioneer RTA V1.5
3 fireplaces
Drip tip DL
Inserts
Contact DL
Post DL 4.0mm
O-rings
Airflow Pins
Single coil 28Ga + 2+40Ga ni80, RDL
Single coil 28Ga A1 x 2+40Ga Ni80,RDL
Single coil 26Ga A1 x 2 +40Ga Ni80,RDL
Characteristics :
Diameter: 22mm
Inhalation: Indirect and direct.
Filling: From above
Airflow: Adjustable
Tank: RTA