CEO Boro tank-Bridge by MT Essentials
A flavor atomizer
Like the Haar, the CEO is a MTL or DLR atomizer allowing an excellent restitution of flavors.
The reduced chamber will allow you to concentrate the flavors and get the most out of your liquids.
The premium on simplicity
The filling is done simply by detaching the small cap present on the tank, fill, close and voila.
In addition, the CEO has the largest platform for Boro Tank atomizers. This will allow you to very easily increase your resistance and place your cotton there.
The CEO will also allow you to access your assembly even if the tank is full, a real advantage!
If you have a box that accepts boro tanks, don't hesitate!
This atomizer will make it easier for you and its flavor rendering is excellent.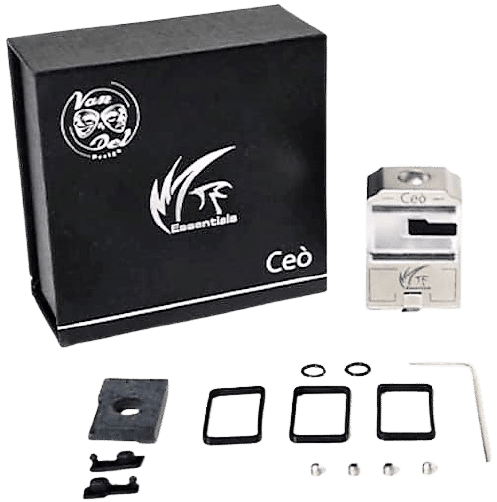 Delivered in kit :
1 Ceo Tank atomizer
1 condensation plug
1 removable airflow
1 user manual