SMOK R KISS 200W KIT TFV MINI V2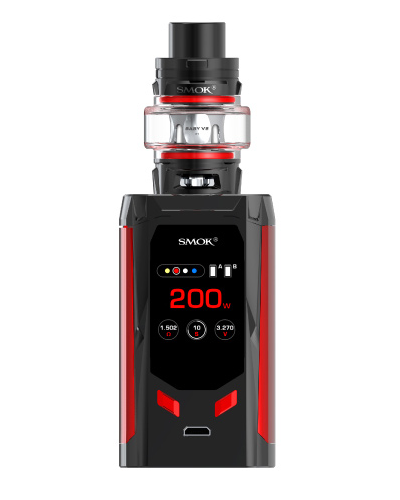 The R-kiss kit consists of the Mod R-Kiss 200W and the TFV-Mini V2 atomizer with a 5ml capacity.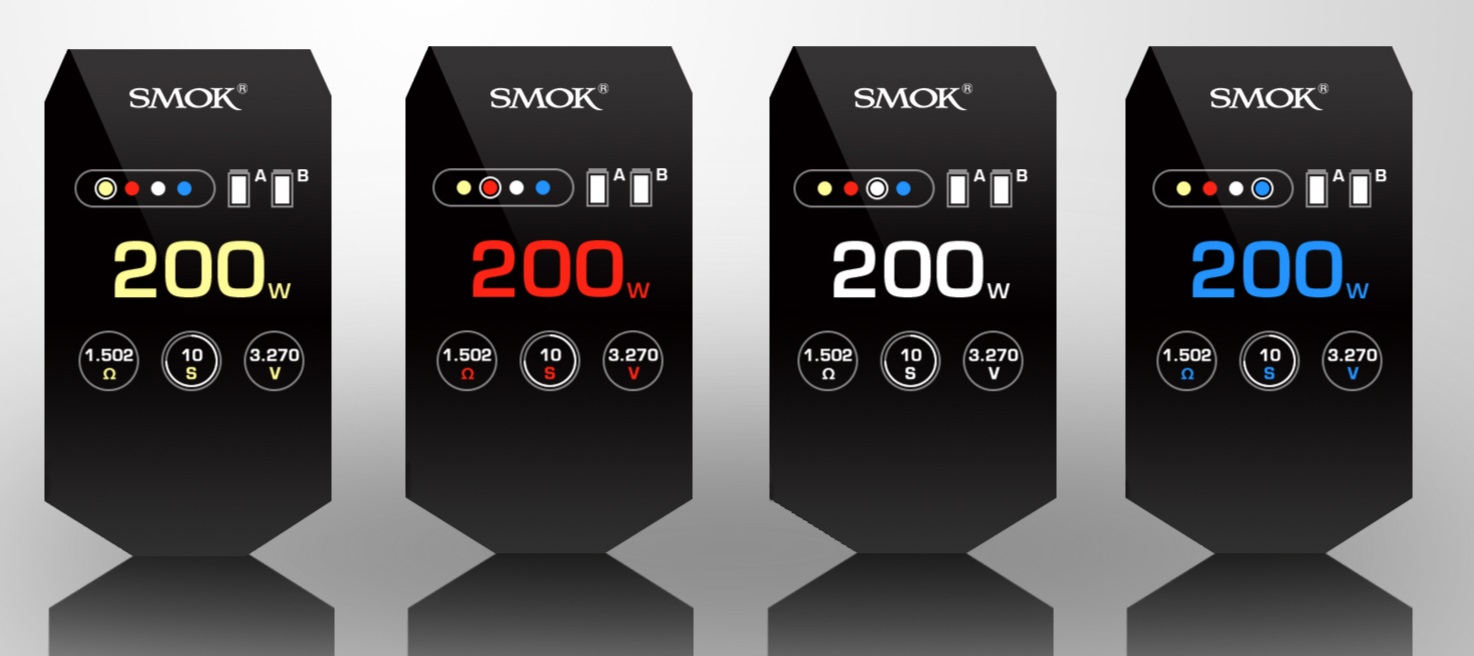 The R-Kiss presents a new simple and complete interface.
It is also possible to change the colors of the screen interface (by simultaneously pressing the + and – buttons) to customize its kit even more.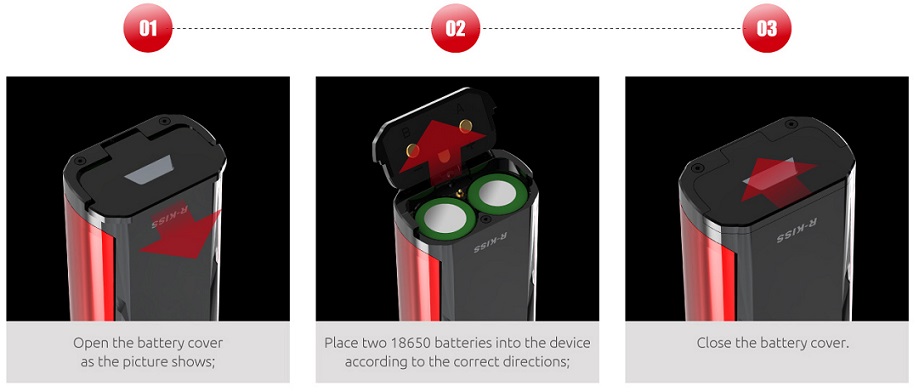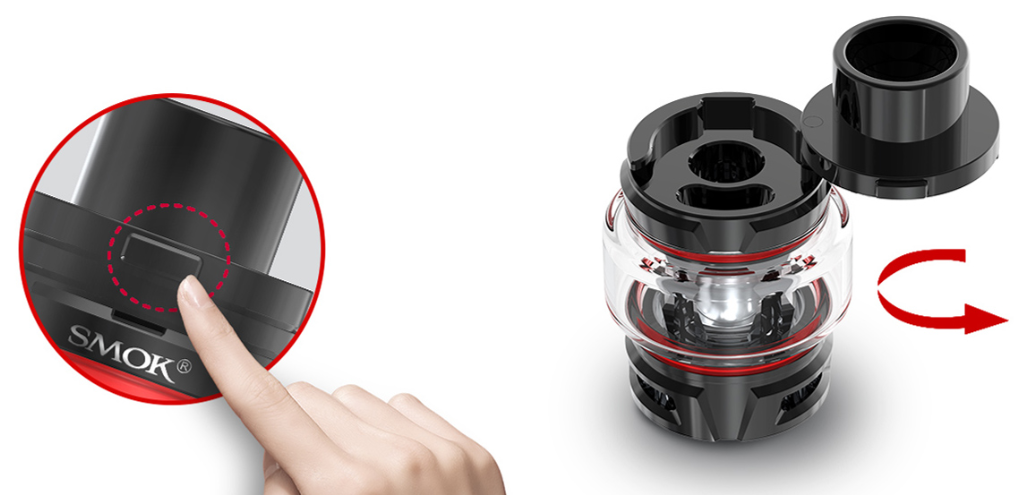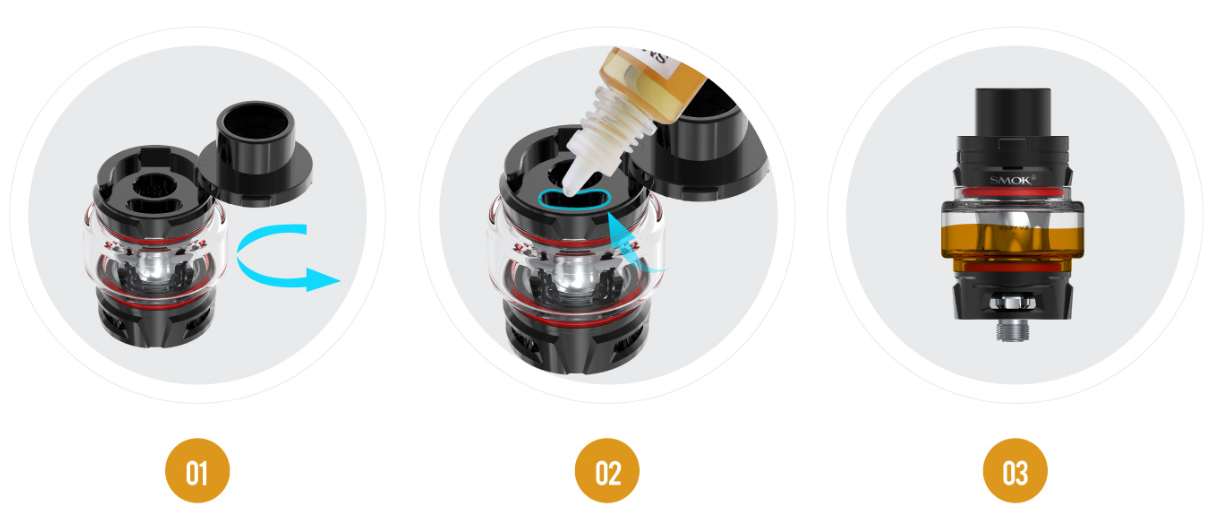 The filling of the TFV-Mini V2 will be done simply by the top by pushing the button of the top cap (child safety) so that it opens by pushing it.
Features :
Size: 77 x 44 x 28mm
Weight: 120.3 g.
Materials: Zinc Alloy, Stainless Steel
Power: 200W
Screen: color TFT
Diameter of the atomizer: 25.4mm and 30mm at the widest
Capacity: 5 ml
Filling: From the top thanks to the sliding top cap
Modes: VW
Batteries: 2 x 18650 (not included)
Resistance range: VW: 0.1 – 2.5 ohms
Input voltage: 6.4 – 8.4V
Output voltage: 0.5 – 8.2V
Adjustable airflow
Drip tip: 16 mm in Delrin
Connectors: 510
Loading and updating via USB
Protections: Intelligent recognition of the atomizer, short circuit, puff monitoring, 10s. cut-off, overheating, over-discharge
Content:
1 x Mod R-Kiss
1 x TFV-Mini V2
1 x  Mini V2 A1 0,17 ohm (pre-installed)
1 x Mini V2 A2 0.2 ohm
1 x replacement glass
1 x USB cable
1 x spare parts
1 x user manual
Продукт съдържащ никотин води до пристрастяване!Никотина е токсичен,при контакт с кожата изплакнете с вода и сапун.При неразположение обадете се в центъра по токсикология на тел. 029154233
Внимание!!! Само за употреба в електронни цигари!Не се пие/поглъща!Да се пази от деца и домашни животни!
Забранено за лица под 18 години!!!Продуктът съдържащ никотин не се препоръчва на бременни и/или кърмене.Да се съхранява извън обсега на деца!!!