SXmini Vi Rod AIO Kit 4ml 35W 1050mAh Black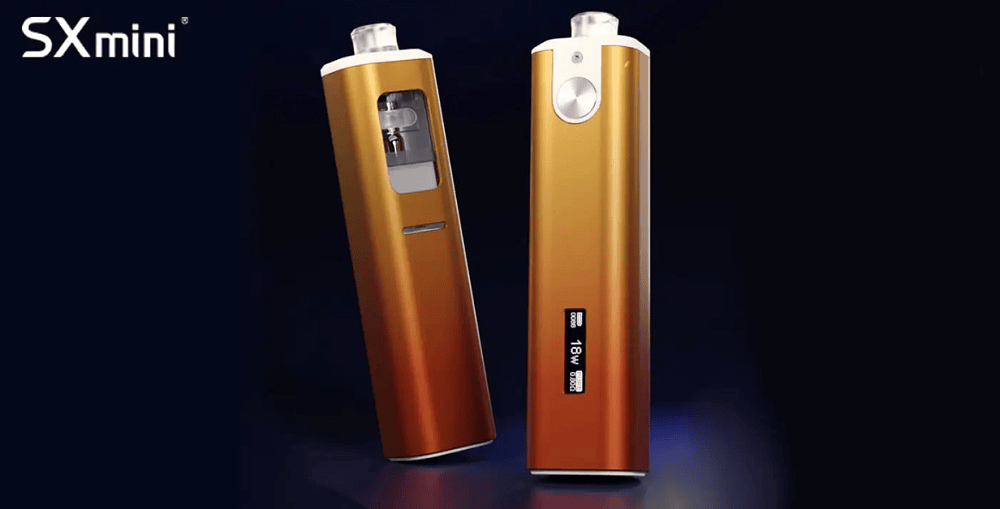 The Pure mode is back
On the side of performance, unlike the Vi Class which operated with a battery, this kit Vi Rod is equipped with an integrated battery worth 1050mAh. This integrated battery offers a nice autonomy in addition to facilitating the life of the vapoteur. To recharge, simply plug the USB Type-C cable (included) at the base of the kit. The status of the battery is indicated on the small screen on the front. This screen also indicates the power, the value of the coil equipped and the number of puffs. The function "Boost Burst" is always present, it allows to keep the same feeling of power vape despite a low battery.
Dot AIO cartridges, VP or Vi Tank cartridges
As for the Class Vi, this Vi Rod kit supports many cartridges. Indeed, there is a choice. First, it is compatible with all VP cartridges ranging from 2ml to 4ml in capacity. These cartridges are equipped with coils ranging from 0.4 ohm to 1.0 ohm.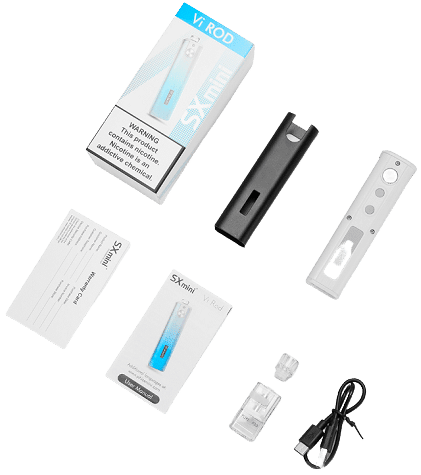 Contents :
1 x Box VI Rod
1 x Pod VP 3 ml 0.8 ohm (pre-installed)
1 x Drip tip
1 x USB-C cable
1 x Warranty card
1 x User manual