Pack Drag X + Vmate Kit ClassicsLimited Edition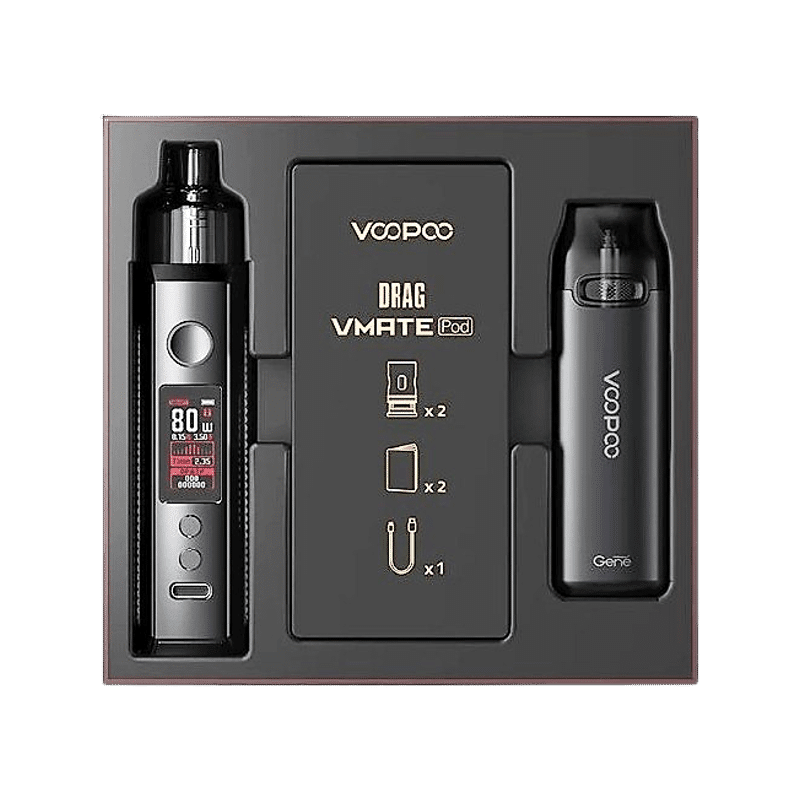 Pack Drag X + Vmate: The best seller Voopoo which will have marked the year 2020 is now available in a box.
4.5 ml container
Variable power from 5 to 80 Watts
Compatible with PnP coils
Pod Vmate: Small powerful e-cigarette.
Discreet, urban 3ml container
A collector's box set for the holidays offered by Voopoo.