Dotmod DotAIO V2 Tiffany Blue Limited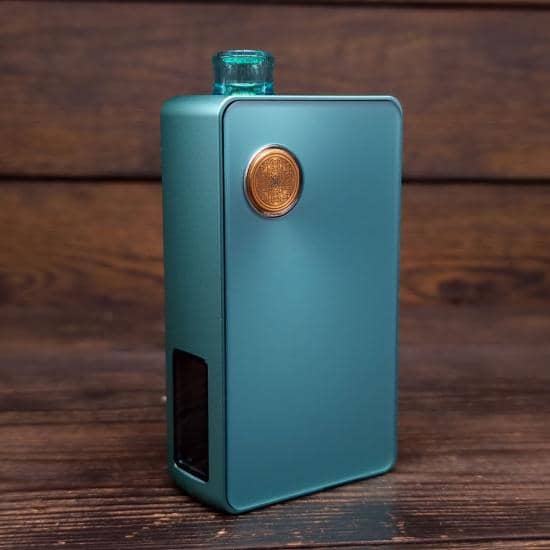 As its name suggests, the DotAio V2 from Dotmod is the successor to the first DotAio.
It is powered by an 18650 battery (not included), delivers up to 75W of power, has an internal 2.7ml tank and offers several modes.
This high-end, aesthetically pleasing product will delight its users.
With this version of the DotAio, Dotmod's ambition was to create a product with an aesthetic that was as original as it was carefully designed.
Although the DotAio V2 has a simple rectangular shape, it is made of anodised aluminium, has rounded corners,
high quality finishings and is equipped with removable doors that are as soft as a peach skin. The result is a visually stunning product that is comfortable to hold.
In addition, the DotAio V2 features the brand logo on the bottom and a transparent drip tip for an aesthetically pleasing touch.
18650 battery, 75W maximum power and several operating modes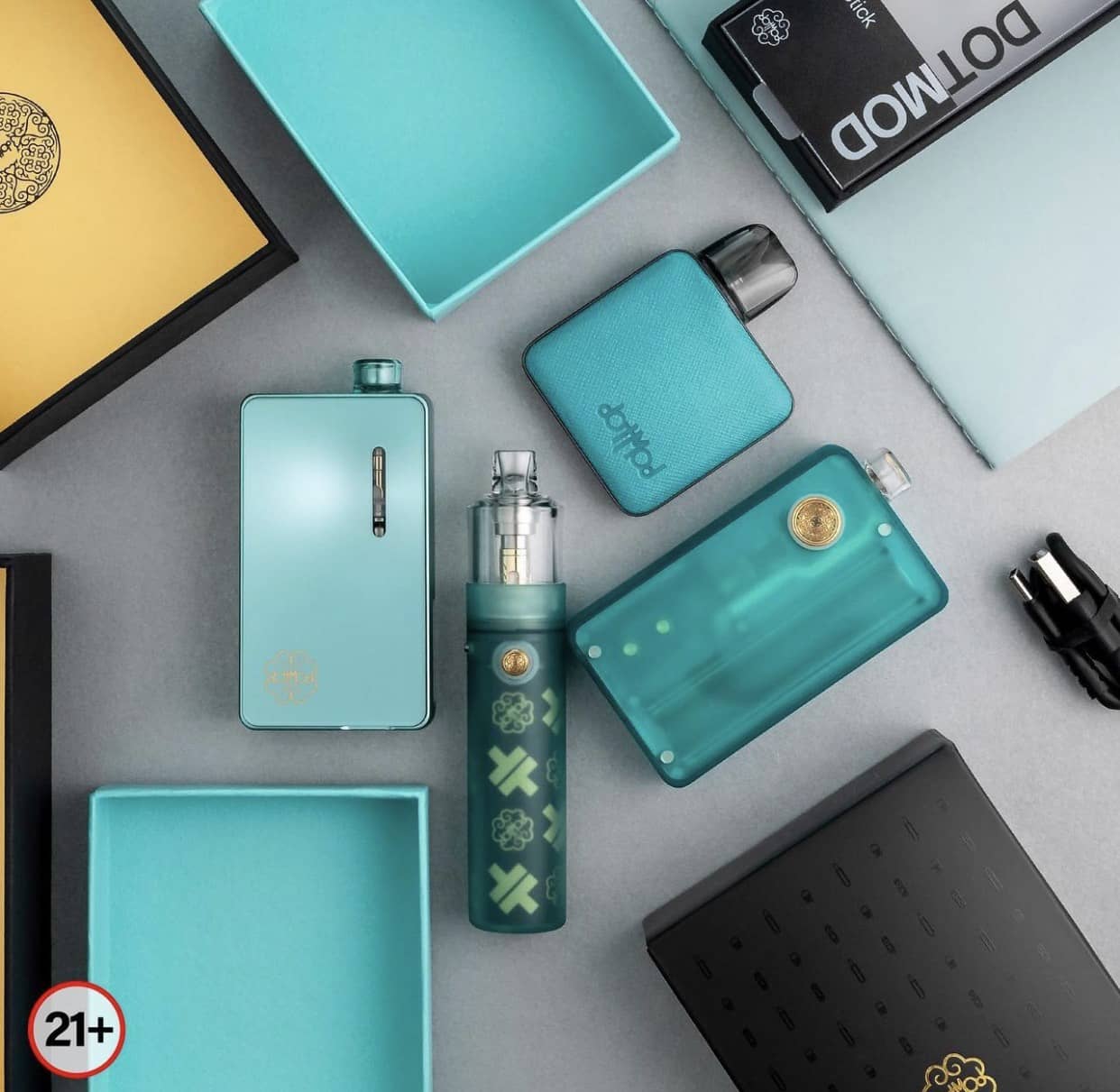 Dotmod had the good idea to equip this model with a relatively discreet LCD screen positioned on the edge.
The user will therefore be able to see several data, including the remaining battery level, the power, the coil value and the number of puffs.
It should be noted that it is possible to change the display colour.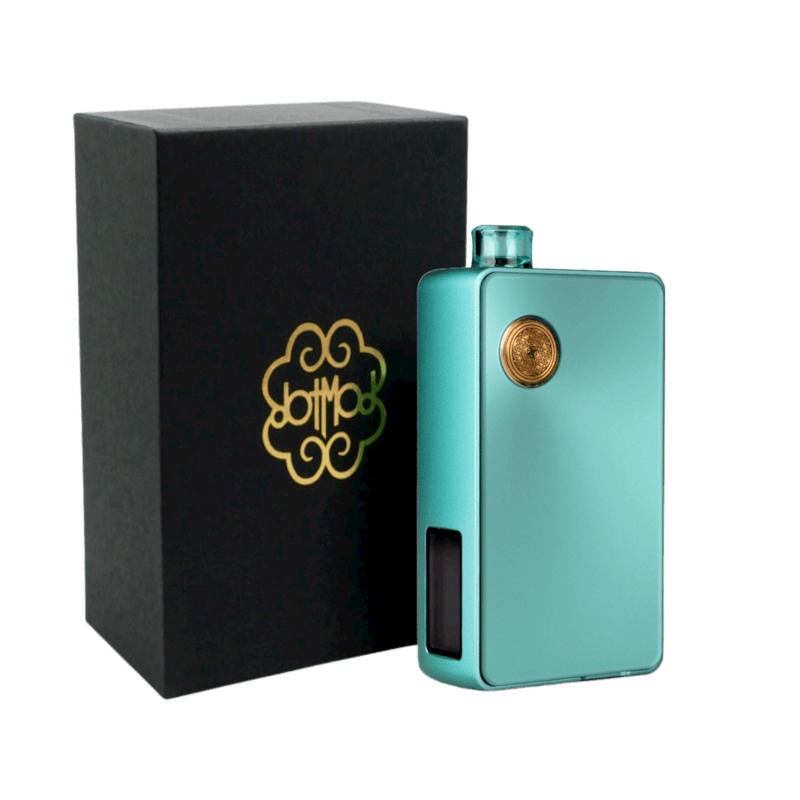 Contents :
1x DotAIO V2 mod
1x DotAio V2 atomizer (2.7 ml)
2x drip-tips
1x DotAio Mesh coil 0.3 ohm
1x DotAio Mesh coil 0,7 ohm
6x O-rings
1x USB Type-C cable
1x user manual