Dotmod Dotaio Purple Frost Limited Edition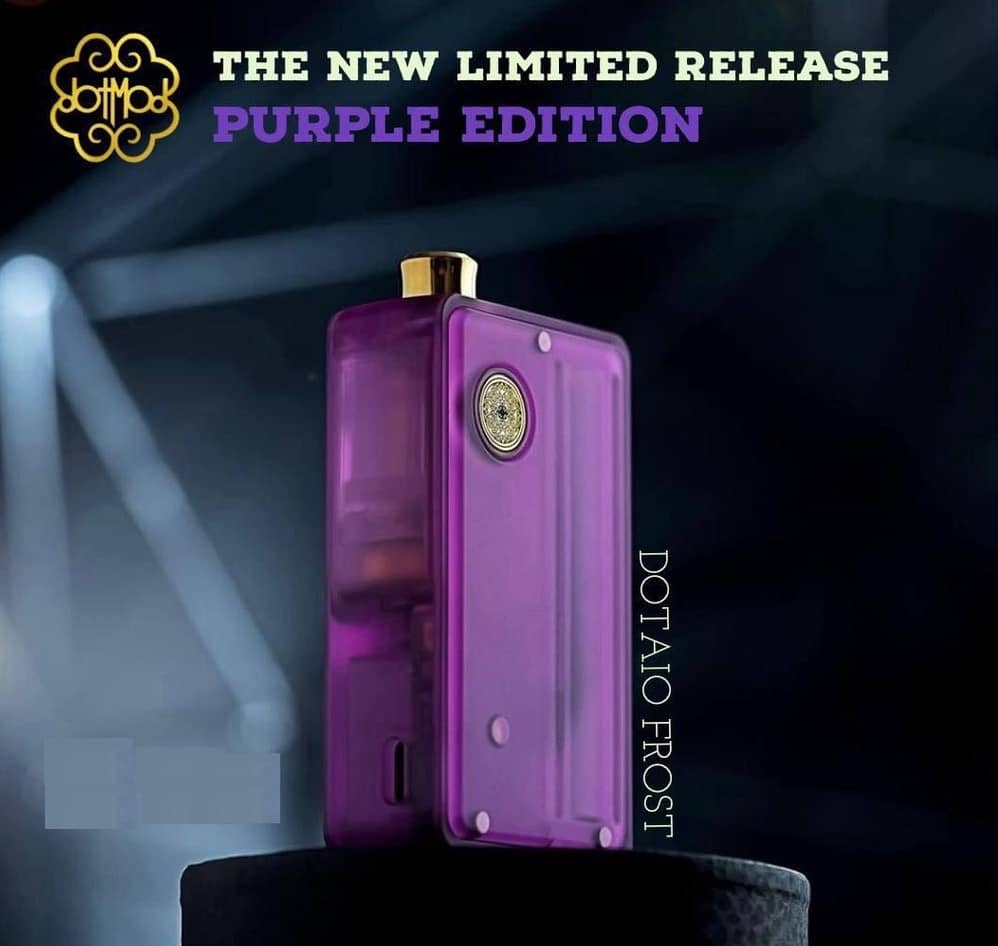 Practical, simple and ergonomic
With its ultra sexy and minimalist design, you get a compact vape. Its pure design gives you rounded,
softer lines and luxurious patterns with the integration of gold on the switch and mouthpiece.
What to please a large world of person. Moreover its small size allows you a good grip and slips easily into the pocket of your jeans. Invisible and so powerful!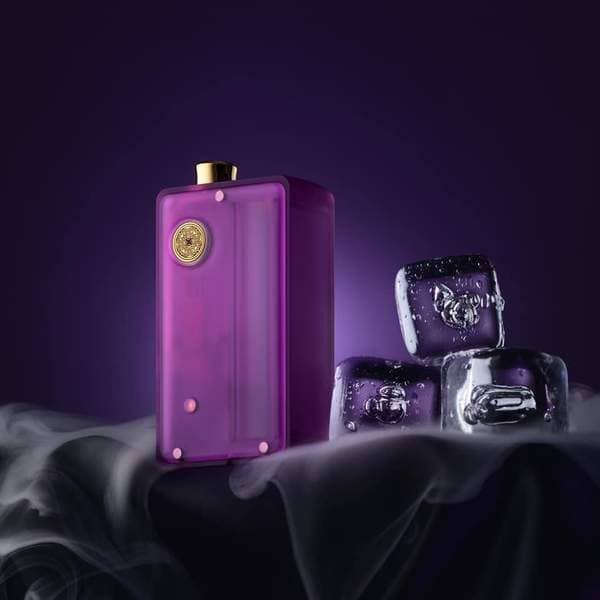 The chipset allows to send to the resistance all the power it needs.
It also allows you to control the temperature of the mod. This function is automatic with SS316L resistors.
This ultra intelligent mod also detects if the tank and empty, but especially if there is no e-liquid to avoid dry-hits and especially damage the resistance.
Around the switch button is indicated the power that changes under the hood. By pressing, you can get up to 4 modes.
On the side of resistance
To make it even stronger, Dotmod integrates two resistors in its box: The 0.70 ohms in mesh and 0.30 ohms in mesh too.
To go even further, DotAIO Purple Frost is compatible with the resistance BVC Nautilus Aspire. This compatibility offers a wide range of possibilities and flavors.
The two resistances of the box and the mod are compatible with the anti dry-hit DotAIO.
A novelty that makes all our vapers shudder!
Delivered with :
1X dotAIO
1X 2.0 ml e-juice tank (PCTG)
1X airflow control base
1X chimney adapter for Aspire Nautilus coils
1X tank cap
1X silicone bumper replacement
6X O-rings
1X C-type charging cable
1X Certificate of Authenticity
1X DotAIO box
2X spare drip-tips
1X Mesh resistor 0.3 ohm
1X Ceramic resistor 1.6 ohm
1X user manual