Dotmod Dotaio Mini Black
Dotmod is back with the mini version of its famous dotAIO ! Smaller,
it will be easier to store but it keeps the rectangular design that is the signature of the dotAIO.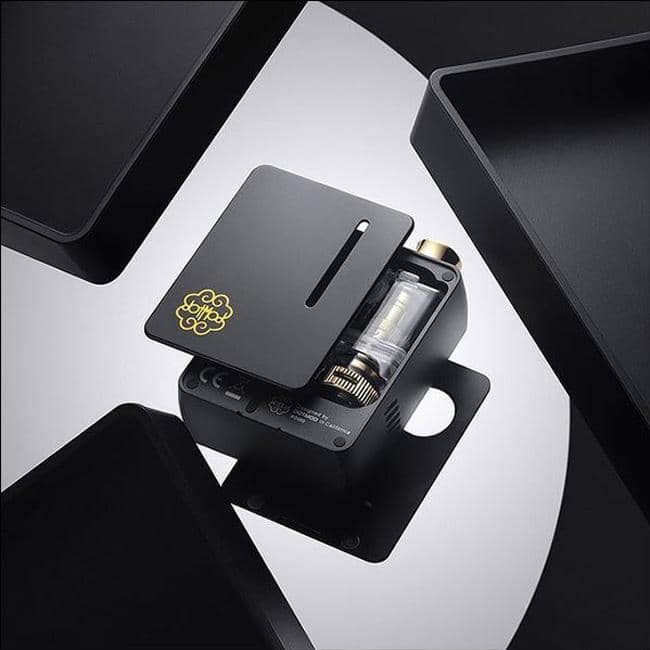 Dotmod Dotaio Mini Black remains no less powerful. It is equipped with a 18350 battery (not supplied) and is capable of producing up to 35W, adjustable thanks to four levels.
Depending on the resistor installed, the power range offered will be adapted.
Finally, it uses a 2.7ml cartridge that can be filled from the side. You will be able to adjust the airflow and use Aspire's Dotmod and Nautilus coils.
Features
Materials: PCTG / Anodised aluminium
Battery: 1 x 18350 battery (not included)
Charging via micro-USB cable
Power range: 1-35W
Resistance range: 0.28-2.5ohms
LED indicator for selected power level
Capacity: 2.7ml
Side filling
Adjustable airflow system
Compatible coils: Dotmod coils / Nautilus Aspire coils
Coils supplied: 0.3ohm Mesh coil / 0.7ohm Mesh  coil
Drip tip: 510
Complete set of electronic protections
Contents
1 x Dotaio Mini
1 x 0.7ohm Mesh coil
1 x 0.3ohm Mesh coil
1 x USB cable
1 x user manual