Futon ohm Tab Standard Edition Glow by BP Mods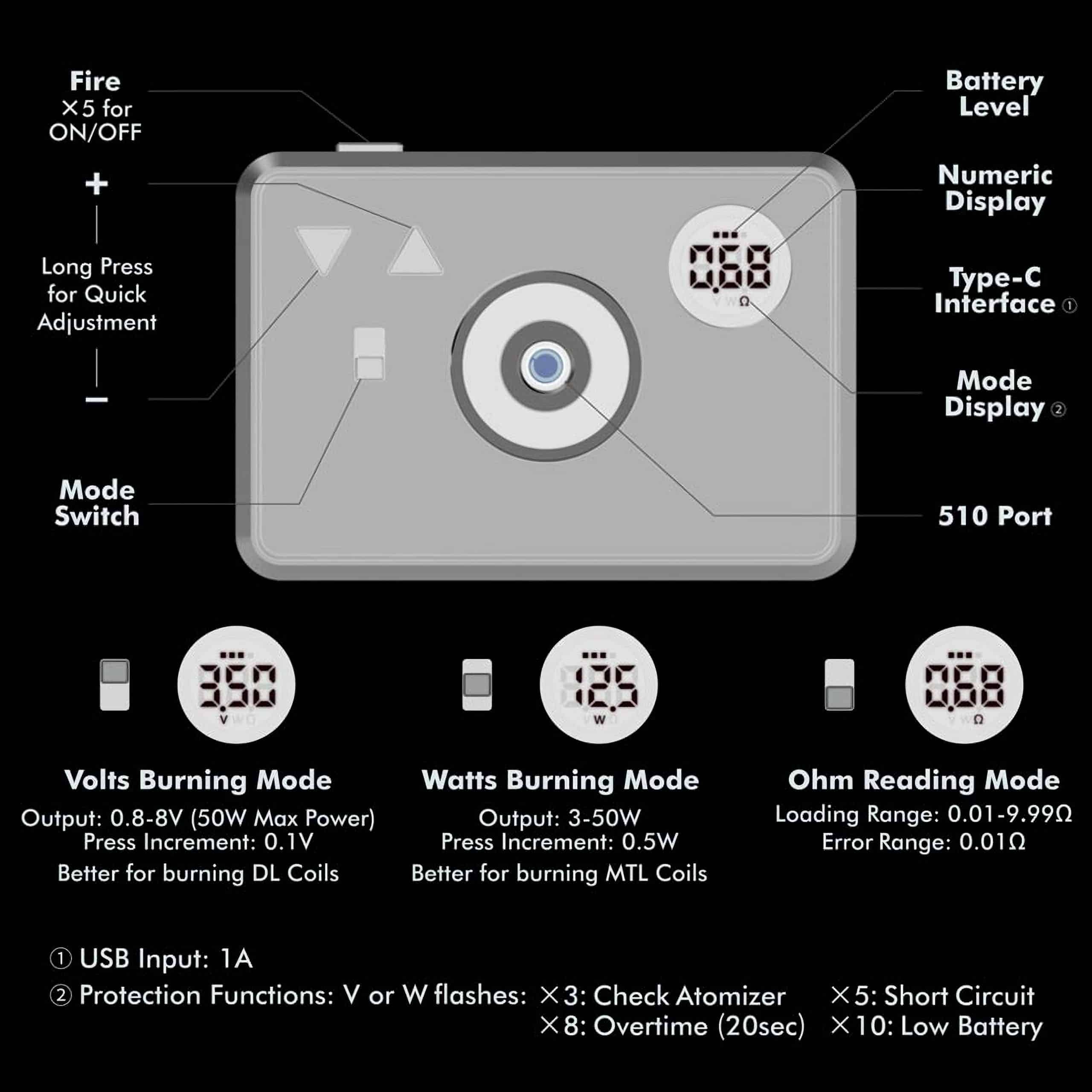 Futon ohm Tab Standard Edition Glow by BP Mods
It allows you to display and control the value of the resistors but also to execute a fire to stabilize the assembly.
For all atomizers.
Volts / Watts / Ohms.
The Tab pro works with an 18650 battery.
Weight 73g (2.57oz).
Depth 57 mm (2.24 inches).
Height 82 mm (3.23 inches).
Width 25 mm (0.98 inch).